Hickory golf
Above: Clubs ordered from Tom Stewart's Argyle Works by Robert McInnes, pro at Prestwick 1927-52 and Wille Fernie, Open champion 1883 and pro at Royal Troon 1887-1924. Two fine and very playable examples of the local golf history in Troon/Ayrshire.
KlubbVerkstan has an extensive offer of services for hickory golf and works out of Ingvars workshop in Danderyd, Sweden.
Hickory repair jobs, shellacking, regripping, straighten shafts, cleaning up and restoring grooves, measuring and adjusting lie and loft, shortening and extending shafts, replace broken shafts and more
Hickory sets for rental and occasional clubs for sale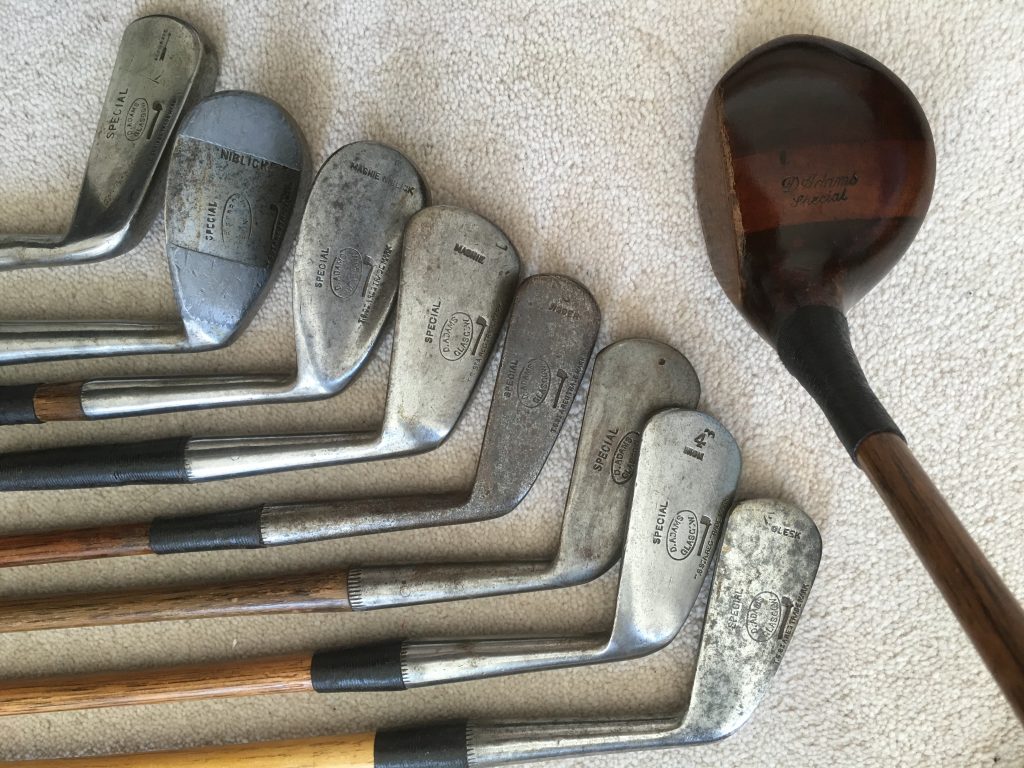 To get in touch, call, SMS och fill in the form below to send an email.